Your E-Commerce...


#Optimized
Your E-Commerce...
#Optimized
An online store from Merchant Doodle instantly enables your brand to deliver a "completely connected experience" to your customers both online and at your physical location.
Whether you sell and deliver physical products, digital goods, training courses, appointments, or subscriptions, one of our flexible and mobile-friendly "easy-to-run-and-manage" e-commerce solutions has you covered with instant mobile alerts, online invoicing, and auto-ship functionality.
Merchant Doodle's Optimized E-Commerce Solutions can easily get your business selling online, adding a new channel of volume and revenue 🙂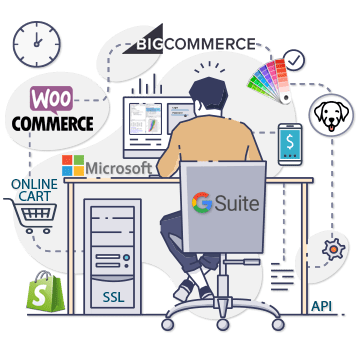 We're experts at designing and building completely customizable online e-commerce platforms based on your requirements, + integrating your website and online store with custom analytics & reporting.

Ever used an online-mobile store that was "slow" or kept getting stuck? Looking great while attracting and retaining online customers requires planning, speed, and know-how …which is why you have us 🙂

Running a Business-Class Online Store doesn't have to be complex. Everyone can easily learn to manage our online platforms, and your dedicated account manager and support team will always be close by.

More-than-Money... Save Time!
Saving money usually costs a lot of time. With Merchant Doodle, you leverage your processing fees & our technical expertise to save both.
+Get started in just a few minutes.
Recycle your Processing Fees
Getting more for your processing dollars just makes good business sense. Especially since it's not just money you're saving, but time.
What's your TIME worth?
| | |
| --- | --- |
| E-Commerce | Website Development |
| Web Hosting | Search-Page Rankings |
| Payroll | Business Email+ |