Your Payroll...


#Simplified
Your Payroll...
#Simplified
Merchant Doodle Payroll offers all the services you need to quickly process payroll online.  Easily pay your employees, build your team, manage your people, and retain your best talent… right from our mobile-friendly app. "Payroll Simplified" might even be an understatement!
You'll also enjoy Time & Labor Management, Health-Care & Applicant Tracking, 401K, Background Checks, Easy On-Boarding, a Full HR Library, and a World-Class Employee Portal.  Plus, we even make managing things like Workers Compensation, Paid-Time-Off, and Employee-Loans a breeze.
Discover Why Merchant Doodle Payroll really is MORE than just payroll 🙂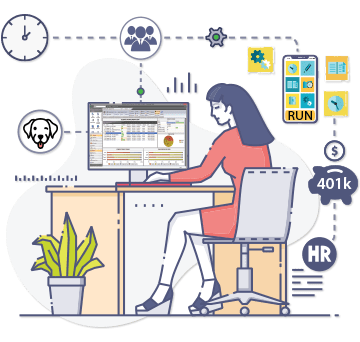 Run Payroll anytime, from any device, in-less-than a minute. Your tax filings and payments are handled automatically, and the Mobile-Friendly Portal offers your employees best-in-class functionality.

Our team has been working on business-client Payroll and HR needs for over 40 years. With such a large, experienced team of people dedicated to your needs, others simply can't match our expertise.

Every Payroll client has a dedicated account manager and support team. These are people who you'll get to know, and they'll know your voice when you call. The kind of support friends give 🙂

More-than-Money... Save Time!
Saving money usually costs a lot of time. With Merchant Doodle, you leverage your processing fees & our technical expertise to save both.
+Get started in just a few minutes.
Recycle your Processing Fees
Getting more for your processing dollars just makes good business sense. Especially since it's not just money you're saving, but time.
What's your TIME worth?
| | |
| --- | --- |
| Payroll | Website Development |
| E-Commerce | Search-Page Rankings |
| Web Hosting | Business Email+ |