...a
Simple
Payment Solution.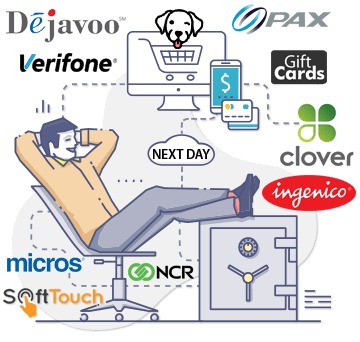 with the Big Bank
Personalized
Hi, Bob Business Owner.
"I'm Sarah, the Local Bank Rep, and I promise Sunbank has better pricing on credit card processing than anyone plus I'm here for you. Just sign here on this form."
"Thanks Sarah, your my banker so I trust you."
Bob the Business Owner fills out and application, aka a contract. About a week goes by and then a box arrives with the new credit card terminal from Sunbank. It says, please call 800-Sunbank."
Bob the Business Owner call's 800-Sunbank
Press 1 for English and 2 for Española, Bob presses 1, the rep answers and proceeds to walk Bob through the setup process of plugging in the credit card machine and the download process.
No Personal ANYTHING
- No Training - No Connection - No Personal Services

...with Your Payments
Personalized
Credit Card Terminals
Point of Sale Solutions
Ecommerce
Gift Cards
Cash Discount
Enjoy More Time for What Matters...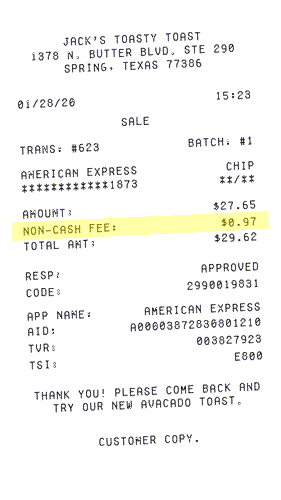 Tired of Paying Fees?
Eliminate them with Cash Discount.